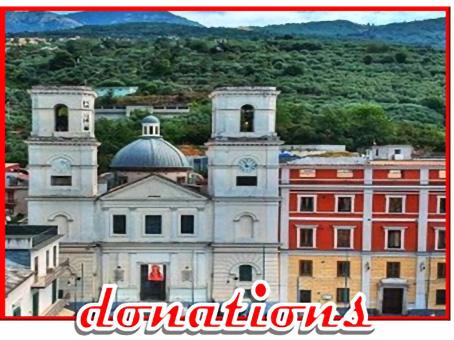 1. Support the shrine with a DONATION
$20.00

Dear faithful, pilgrim, devotee of St. Philomena, thank you for your offering to support the works and pastoral initiatives promoted by the Shrine of St. Philomena.

Gentile fedele, pellegrino, devoto di Santa Filomena, grazie per la sua offerta a sostegno delle opere e delle iniziative pastorali promosse dal Santuario di Santa Filomena.

Chers fidèles, pèlerins, dévots de Sainte Philomène, nous vous remercions de votre offrande pour soutenir les œuvres et les initiatives pastorales promues par le Sanctuaire de Sainte Philomène.

Caro fiel, peregrino, devoto de Santa Filomena, obrigado pela sua oferta para apoiar as obras e iniciativas pastorais promovidas pelo Santuário de Santa Filomena.